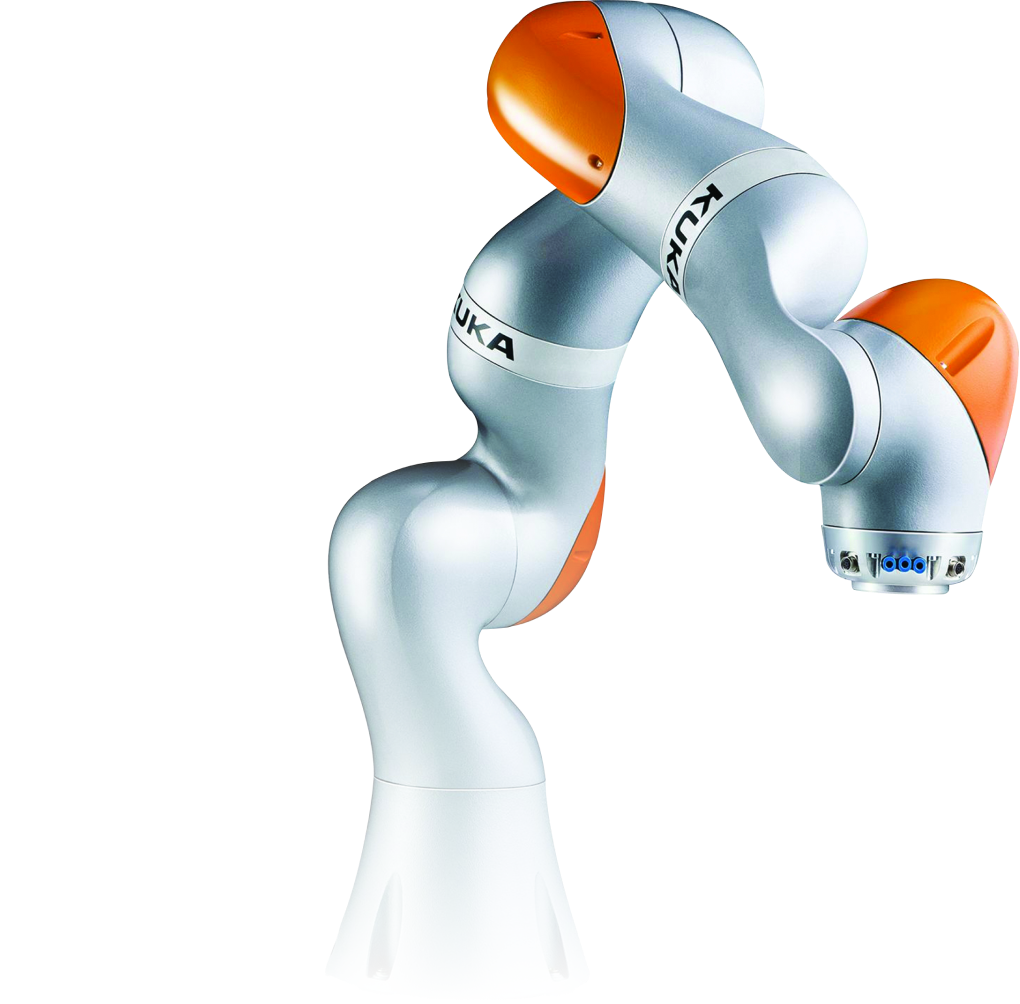 Robotic machine tending
Robotized machine loading/unloading
Robotization of machine loading/unloading: safety and high-speed servicing of CNC machines.
Are you losing money because of a large percentage of defects, damage to goods, staff turnover? Are there injuries at work?
Robotization of machine servicing involves "smart" monitoring of the CNC machine and other equipment during operation, automation of the processes of loading workpieces and unloading finished parts.
According to the most conservative estimates, the use of robotic solutions can increase machine productivity by 20%.
Find out what benefits you will get from the introduction of robots into production.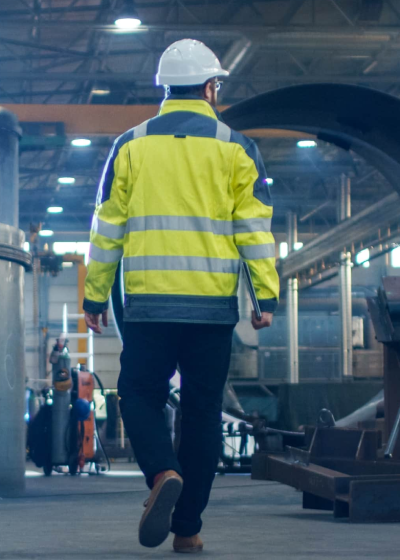 Industries
A cost-effective robotic solution can be developed for every production application. Robots serving CNC machines can be adapted to the desired dimensions, shapes and weights of workpieces, and even several types of parts at the same time using flexible gripping mechanisms.
Companies whose technological processes involve stamping, grinding, turning, milling, casting, forging, cutting, pressing, welding, assembly and much more can introduce robots into production.
Applications can be very different from small private industries of any orientation to:
What machinery can be robotized?
We have experience in integrating robots for loading, unloading and servicing:
milling machines;

processing centers;

lathes;

sheet bending machines, bending machines and presses;

Injection moulding machines;

forging presses;
We synchronize the robot with your equipment into a single system. Loading and unloading will occur as often as necessary. The downtime of the equipment will be reduced, resulting in increased productivity.
How it works?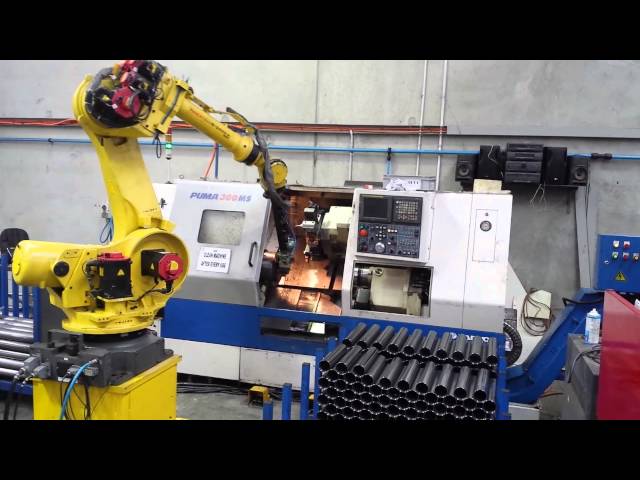 Advantages of robotized machine servicing
Robotization of loading/unloading of CNC machines provides a number of advantages. These are:
Increasing the level of safety

by reducing/eliminating the interaction of employees with traumatic equipment and hazardous production conditions.

Productivity growth:

robotized machine servicing significantly increases uptime (up to 24 hours a day), speed and accuracy of parts loading/unloading compared to manual operations.

Economy by reducing the percentage of defects.

Thanks to the precise settings, robots practically do not make mistakes, the control system monitors the accuracy of their operations, which guarantees consistent quality of production and minimal percentage of defects.

Cost savings.

One robot can service several machines at the same time, the cost of manual labor and employee training is reduced.

Increasing brand confidence,

satisfaction on the part of partners and the end user due to the consistently high quality of products.

Rational use of production areas

due to the compactness of the robotic installations.
The financial benefits from the robotization of servicing of CNC machines can be delayed in time, but always exceed the costs of implementing the integrated solutions. Robotec specialists will calculate your costs and benefits, give recommendations on how to quickly recuperate the cost of investment.
​How to choose and integrate
It is necessary to choose a robot taking into consideration its load capacity, the speed characteristics of the installation, the necessary configuration of the manipulator and the type of gripper devices.
Robotec offers a wide range of modern intelligent robotic installations for a comprehensive solution for automation of servicing of CNC machinery from world market leaders at a reasonable price:
We will select a suitable ready-made robot for your tasks or develop an individual profitable solution.
Our specialists will help introduce robots to your production process. How it works:
We designing a realistic 3D model of a robotized integrated solution;
We conduct testing in real conditions, provide the client with test results, discuss the project;
We manufacture, install, configure and launch the robotic installation;
We train your staff to operate the robot and use the software;
We provide long-term service and information support.
Contacts