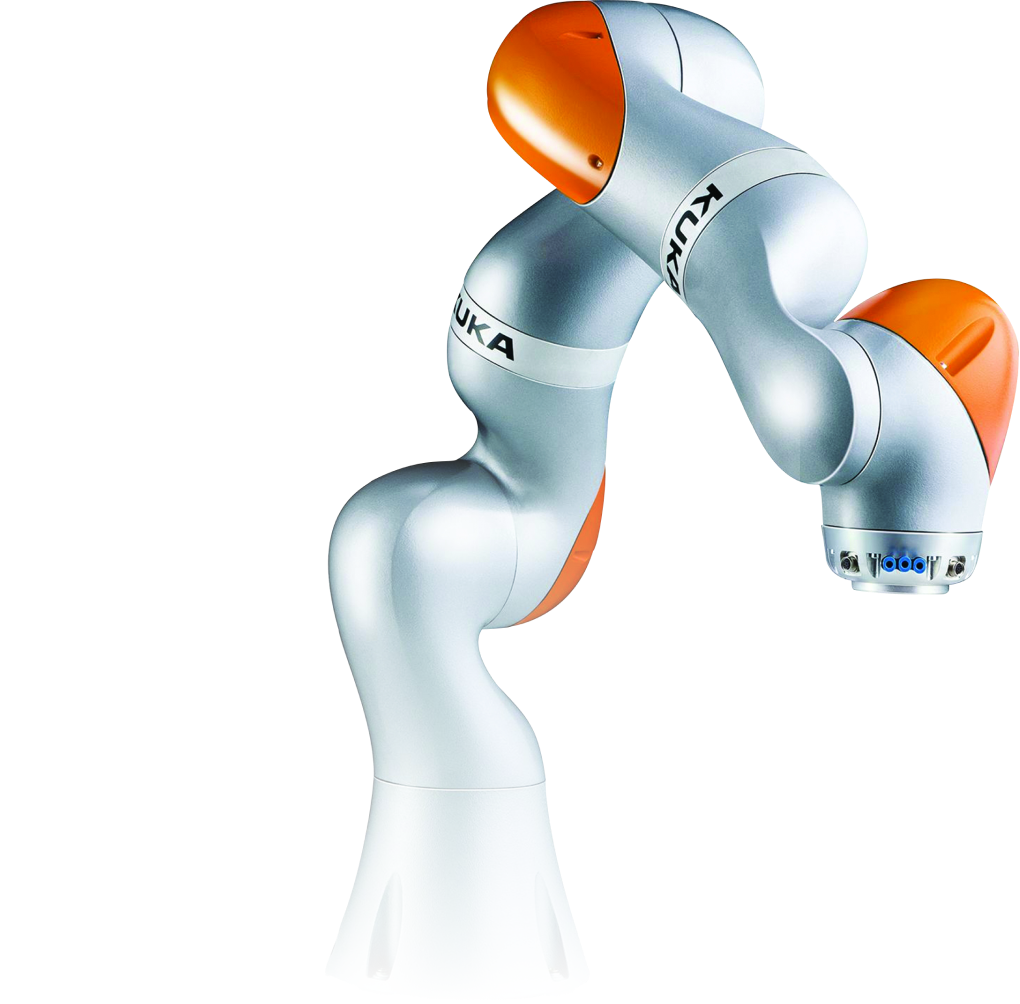 Robotic Painting Solutions
Robots paint economically, quickly, with a precisely specified layer. Uniform and guaranteed stable application of paint reduces the total amount of material waste. Higher painting speeds have a positive effect on productivity and the final financial result.
A well know European truck manufacturer, has a robotized paint shop in its production, in which painting robots apply one layer of paint to the body in two and a half minutes, and robots use 1,250 kg of paint a day.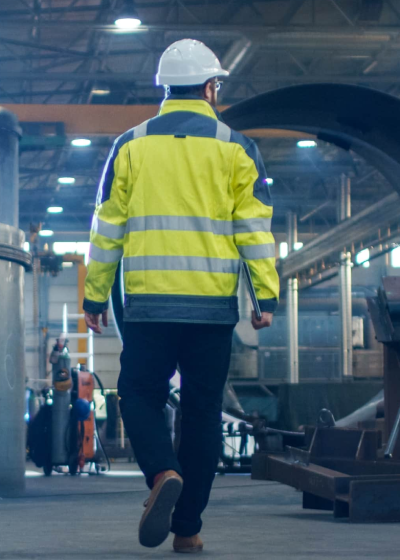 Industries
Painting robots are used in following industries:
Robotization of the painting process
By implementing robotics in your production process, you will be able to achieve:
Improvement of economic efficiency indicators

Improvement in quality

Optimization of the production process

Improvement of personnel safety
Robotec will help install and launch equipment designed according to an individual project.
We will calculate your benefits and the cost recovery period of the robotic installation. We will train your staff to operate the robot correctly.
How it works
Industrial robots apply paint, varnishes, adhesives, and label products. Before starting work, the operator configures the software, sets the necessary painting parameters: the width of coverage, the coordinates of the spraying zone, the pressure of paint and varnish supply, the frequency of application and others.
Painting large-sized items, the robot moves around them (in a circle or linear axis (track)). The robot grips car wheels and other three-dimensional parts, places them in a special painting chamber and rotates them, applying the desired layer of paint. If necessary, the parts are placed in a high-temperature polymerization chamber after coating. Grilles and moldings are painted directly on the conveyor: the products go through the painting chamber along the way.
In all cases, a consistently high quality of painting is provided without smudges and overspending of materials.
The fully integrated system allows you to link various stages of production with a user-friendly graphical interface, a complex process tracking system, memory backup and remote access. So the manufacturer gets the maximum benefit from the introduction of a robotic solution.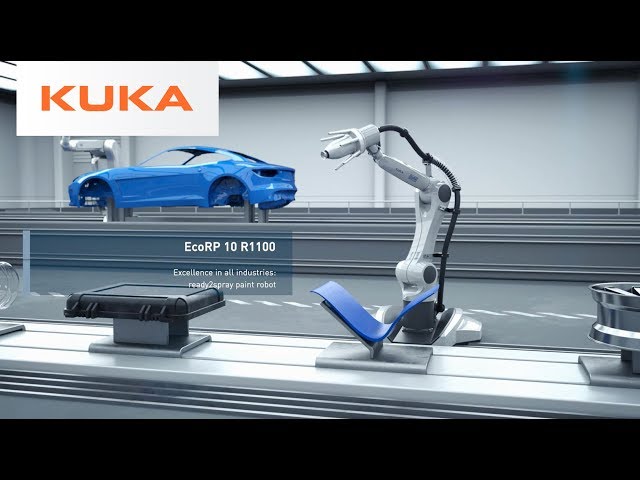 Positive economic effect and other advantages of robotized painting
Robots help to reduce paint and varnish material consumption. The benefits of such savings can reach 30% compared to manual coloring.
What other advantages does your business get:
reduction of labor costs

and production cycle time: no need additional painting of defects, polishing the product;

improvement in the quality of painting parts

and structures, including complex geometry (configuration);

increased productivity:

one robot can paint parts of different shapes and sizes at the same time, service two conveyors;

space saving:

compact and maneuverable models can be installed on small platforms, walls or ceilings;

safe working environment:

thanks to the development of software to prevent explosions, fires and collisions, several robots can work in close proximity to each other.

reduced energy consumption.
The positive economic effect of the introduction of robots is achieved by accelerating and ensuring the continuity of the technological process (24/7 operation is possible), conserving resources, reducing the percentage of defects, improving the quality characteristics of products (components).
How to choose and implement robotics
Robotec specialists will help choose and implement robots into your production process:
we will calculate the economic effect

of robotization of painting, study production conditions in order to determine the feasibility and necessity of introducing robots;

we will design a 3D model

of an ingerated robotized solution in a virtual environment;

we will test the equipment in real conditions

install, configure and launch a robotic painting complex;

configure

the interface and control systems;

train your staff to configure the robot

reprogram settings for new production tasks;

provide consultations and service support.
Contacts